Crazy Fox
Blog
How to play slots?
July 3, 2020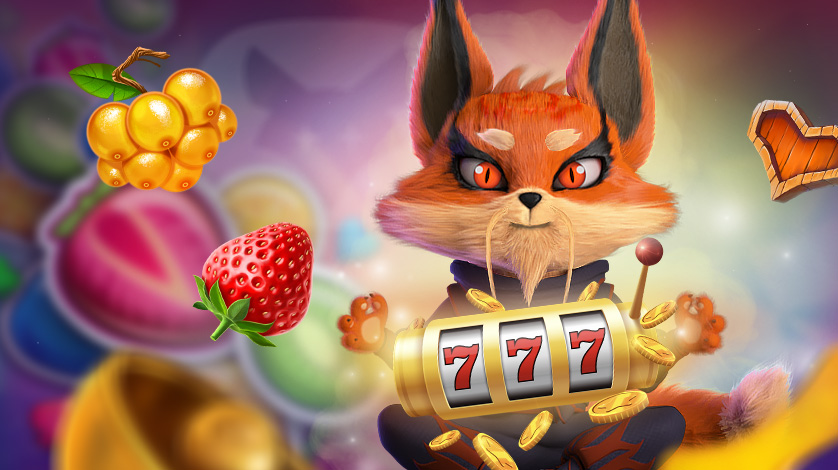 Whether you are a great slot machine player or a total newbie, there is always something new to learn about the slots. In our slot machines guide, our experts will provide you with information about how to play slots and how to be really successful in winning. We have analysed how the offline and the online slots are behaving and what are the chances of taking something from them. On top of that, you will understand different tips and strategies about the new and the very popular slots.
Playing Offline Slot Machines
You have probably noticed in each big city, the places with a big signs CASINO or GAMING CLUB. This is actually the spot where you can see a great variety of offline slot machines. Each of them is unique with great storylines and huge cash prizes. There are even such with awesome jackpots which are waiting for the new winner to hit them.
Nowadays, these slots are not so popular because of the online industry of gambling. But still, there are quite big clubs all over the world, where you can test the slots and try your luck. In the big casinos, you can also play slot machines but there are different games too, while in the gaming clubs only video slots are available.
Playing Online Slots or Video Slots
Definitely, it is much better if you have registered an account somewhere in the thousands of online casinos. There are great advantages if you decide to play online slots. This is exactly the reason they are becoming so popular and lots of people prefer to stay at home and play them on their mobile phones or computers. But let us take a look into what are the benefits of playing online slots:
You do not need to travel to your local gaming club or casino.
You can sit comfortably on your favourite sofa or couch.
Amazing bonuses are available for each new and existing customers.
There is a huge selection of slots from many gaming providers.
How to Play Exactly Slots
No matter if you are an online player or you decided to go to a local casino or gaming club, playing slots is not something difficult. We have done some very easy steps which you can follow in order to get started. You will see by yourself that there is nothing difficult in playing slots:
Deposit funds.
Select lines and stake.
Spin the wheel.
See if you are winning.
In order to check if you are winning, on the screen it will be displayed what did you hit. Every game is having different multipliers and scatter. There are slots with bonus games but in each case, you will have to check what combinations are going to bring you money. Even if you do not check it, you will be informed in case you win something.
Chances of Winning at the Slots
The chances of winning at the slots no matter if they are online or offline depending on a few things. The most important thing is the RTP. This is the return to player percentage. If you are going to play a slot with a smaller RTP rate, the chances of losing are increasing. Most of the online casino games are having a probability of returning the funds of around 95% to 97%.
Of course, this is not the only condition of winning. You will have to select as many lines as possible and to play with a bigger stake. The multiplier is something very important when you play slots and this is the reason why you have to be careful and play with it wisely.
What is an RTP of the Slots
If you do not know what exactly RTP is, we will explain to you in details. RTP is the meaning of Return to Player Percentage. Every slot game is having it (even the offline slots where it is working a little bit differently). In a moment when you are winning, someone else is losing money. And of course, it can happen oppositely - when you are losing, someone else is winning. This is how the system working. The casino is also benefiting of this as at least 2-3% are being kept by the provider of the slot. The RTP is set by the developers, which is most often a certain gaming company such as NetEnt, Microgaming, Evolution Gaming, Pragmatic Play etc.
The Bottom Line
We hope that we have managed to explain in full details how the slots are working and how you can play them. If you are still unsure of how to do it, you can always open a free account at any online casino and try to play some of the slots for fun.
It is easy, especially when you are going to do with virtual money. Actually, we recommend you to play slots first with virtual money so you can see how the software looks like and how it will behave on your spins, and the most important, to learn the combinations for winning.
Back to the blog